Last Updated on September 5, 2023 by Lori Pace
Single moms and students are sometimes the same: they have to try to survive with a limited budget. So, if you are a single mom looking for a tool to support your online job, or students who want to find free software for your studying, we got you covered!
Free Image Editing Software for Students
Canva is one of the best free online platforms for image editing and design. Besides, some tools on Canva can also be used to create an introductory video for your presentation if you are a student.
However, you'll need to pay for the full range of features, templates, and download types. Still, there's plenty available on the free version to help you make pro-looking images.
If you plan to start your own business, Canva can be a perfect tool for supporting you in designing things like Instagram posts and stories, posters, logos, presentations, and business cards.
WARNING: If you try to search online for this service, the result might be something you don't expect, so be prepared! We learned the hard way.
GIMP is a good online tool to replace Adobe Photoshop with free, good-quality software. It includes loads of features similar to Photoshop. So, we highly recommend this free software for both amateur and savvy Photoshoppers.
Like Photoshop, there are many plug-ins available for GIMP to make your editing easier and more advanced. However, you need to learn on the way by doing a quick online search.
GIMP supports tons of file types including JPEG, GIF, PNG, and TIFF, among others.
Similar to GIMP, Pixlr is a free alternative to Photoshop. However, this is an online tool.
It has many advanced tools, with plenty of brushes, filters, and masks for more experienced editors. Moreover, it also has many automatic features that can help you fasten your process.
It allows you to open photos from your computer or the internet (or import them straight from Facebook). Then, you can customize the toolbars to suit your purposes.
However, notice that you will need Flash Player to use this tool.
One free image editing software that comes highly recommended is BeFunky. With the Photo Editor, you can access quality tools to easily do things like crop, resize, and adjust the exposure of your photographs. You can even turn your imagery into a photo collage.
However, the platform offers much more than standard photo editing tools. For instance, you can access hundreds of effects that you will not find anywhere else.
You can turn your photos into artistic Pop Art pieces, use the Cartoonizer to turn photos into cartoons or use AI-powered tools to transform photos into oil paintings or watercolors, to name just a few of the exciting options available.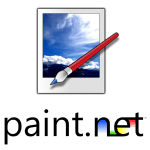 If you are as "old" as we thought, you will know about Paint. But Paint.NET is not the kind of paint you expected to be.
Despite the name, Paint.NET includes many features that are usually only available with expensive software. For example, you can use multiple layering for rich photo composition.
There's also a wide range of color editing options and a 3D rotation and zoom effect. Besides, Paint.NET supports pretty much any image type out there.
Fotor only provides basic features, but it's straightforward to use. It's geared up to make photo editing quick and easy.
It has several one-tap editing features, meaning even beginners can transform their pictures in just a few seconds. In short, this software is certainly no rival to Photoshop. However, if you just need access to essential tools for quick daily use, it's helpful to have them bookmarked.
Free Photoshop Express Software for Students
Do you know that such an online tool exists? If you're a Photoshop superfan, you may know about it already.
However, if you don't want to pay for Photoshop because you only need a (very) basic, light version, this free software is for you.
Moreover, Photoshop Express only works with files under 16 megapixels (or less than 8,191 pixels wide). This site isn't ideal if you want to edit any high-resolution pictures. Also, keep in mind that it's only available on Windows, iOS, and Android.
It's much easier to use than Photoshop – but you can get better programs elsewhere.
Free Audio and Video Software for Students
Although these programs are all compatible with any computer, you need to consider the file formats when you export your video or audio. Besides, these software packages may not be the answer to how to make money fast for single moms or students, but they will support you in your career at least.
Audacity is our first choice in this category. It is a free software that allows you to record, convert, edit, copy, slice, and mix to your chosen audio.
Amongst other tools, Audacity also allows you to dub over existing tracks to create multi-track recordings and monitor volume levels before, during, and after recording. Moreover, it also removes static, hiss, hum, or other constant background noises.
Finally, this tool enables you to import and export different types of files including WAV, MP3, AIFF, AU, FLAC, and Ogg Vorbis.
Lightworks software considers itself a professional video editing tool. Moreover, it is available to everyone. While some people use it to edit their holiday videos, big Hollywood producers have used it in films including The Wolf of Wall Street, LA Confidential, and Pulp Fiction.
Even though it's probably the most powerful free video editing suite out there, some beginners might be a bit overwhelmed by the huge range of features. It supports many video formats and allows you to trim clips with precision and export them for YouTube purposes.
Moreover, you can consider getting Lightworks Pro, which costs around £175 a year, for the more advanced features. However, the free version should be more than enough for most projects.
VLC is confident in its ability. It claims you'd be hard-pressed to find a format with which it can't work. VLC can even play broken, corrupted, or unfinished video or audio files.
Even though the software's user interface may need some aesthetic improvement, it's straightforward to use. So, you've often spent hours downloading a video, only to find it won't work on your media player, then the VLC player is the software for you.
Whether you've got a podcast or a music student, Ocenaudio might be a better choice as it is much easier to use than Audacity. However, Ocenaudio doesn't have many features compared to other software. But if you just want straightforward daily audio editing, this is a perfect tool.
Useful features include being able to select multiple parts of an audio clip and apply changes to them all simultaneously. Moreover, there are plenty of plugins if you want to extend the features even more.