Last Updated on September 14, 2023 by Lori Pace
Lesbian and trans partners can receive reciprocal IVF grants to be emotionally and biologically involved in a pregnancy.
What is Reciprocal IVF Grants?
Reciprocal IVF, also called as partner IVF, co-IVF (reception of embryos from partner), ROPA (reception), and shared motherhood. This is when one partner undergoes the stimulation process. The eggs of the couple are taken and are fertilized using donor sperm. The embryo is then transferred into the uterus of the other partner.
The process works the same way as when a couple collaborates with a gestational carrier. In short, he process allows both of the partners to actively participate in building their family. Grants for reciprocal IVF offer financial assistance to help couples become parents or experience pregnancy.
Reciprocal IVF Grants – A Family Building Option
Reciprocal IVF can be a great option to build a family for LGBT people. This allows couples to have a baby together, which they actively participate in.
Both partners must undergo screenings for their health before the process can begin. This is to assess fertility factors and determine their overall health. So, IVF success and healthy births depend on both partners' health.
Evaluation of each couple before the process helps determine their medical needs and desires. Hence, this increases the cost of reciprocal IVF treatment.
Reciprocal IVF Cost
In the United States, reciprocal IVF costs an average of $20,000 per cycle. It can vary greatly depending on factors like the medication protocol, fertility clinic, and add-on services such as genetic testing.
Reciprocal IVF tends to be slightly more expensive than traditional IVF as:
Firstly, it requires donor sperm
Secondly, both partners need monitoring appointments
And lastly, a frozen embryo transfer is required or additional logistics because of cycle syncing.
Reciprocal IVF Grants – Paying for Fertility Treatments
This can be a great option for LGBTQ people, but reciprocal IVF is prohibitive. Many people having reciprocal IVF seek financial assistance. Below is a list of IVF grants for couples that are eligible. 
1. BabyQuest Foundation
BabyQuest Foundation is a non-profit organisation that provides financial assistance for those who can't afford fertility treatments. So, it accepts applications from heterosexual and single couples and those who are same-sex.
However, recipients must be a resident of the United States to be eligible. Besides, they must show financial needs and provide medical documentation. Participants must be in good mental and physical health, under 40 years old. VisitBabyQuest Foundation for more information. 
2. The Family Formation Charitable Trust
The Academy of Adoption and Assisted Reproduction Attorneys Family Formation Charitable Trust provides financial assistance to individuals and nonprofit organizations. This grant is available in amounts ranging from $500 up to $2,000 and can be used to help build families using assisted reproductive technology or adoption.
All individuals and couples are eligible to apply for the grant. At least one parent must be a U.S citizen. A diagnosis of infertility does not need to be made in order to receive funds. VisitThe Family Formation Charitable Trust for more information. 
3. INCIID IVF Scholarships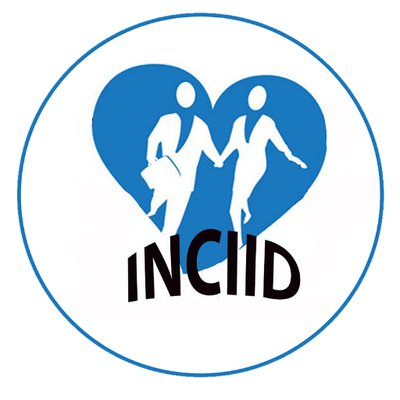 The International Council for Infertility Information Dissemination has created a national program for couples and individuals struggling with infertility. In short, this program pays for most IVF costs, where fertility doctors give their services to help those who need them.
The applicants need to register with INCIID and become members of their Facebook page and message boards. Participants must also fundraise for INCIID to raise $3,800. After that, they will be matched with a clinic and donate $55 each year. 
A recipient must show proof of financial need as well as meet the medical criteria to be eligible. Couples with no children are preferable. Visit theINCIID website for more information. 
4. Cade Foundation
The Cade Foundation offers a variety of grants to couples who are struggling with infertility. You may receive a grant of up to $10,000 to pay for domestic adoption and medical fertility treatments.
However, ligible applicants must be legal permanent residents of the United States and have documentation of infertility. Visit Cade Foundation for more information. 
5. Footsteps for Fertility Foundation

Footsteps for Fertility Foundation grants a range of a maximum of $5,000. Besides, these grants can be awarded via a random selection or offered nationally via social media.
Yet, it requires a $30 application fee and a $35 fee to be eligible. Applicants must meet infertility according to the Society for Assisted Reproductive Technology. Visit theFootsteps for Fertility Foundation website for more information. 
6. Nest Egg Foundation
Nest Egg Foundation provides grants to help pay for In Vitro Fertilization. This includes treatment cycles, egg cryopreservation and embryo freezing and screening. So, the grant can cover up to $10,000 in treatment costs.
However, only residents of Connecticut or New York are eligible to apply. Besides, individuals and couples who are homosexual do not need to be diagnosed with infertility. VisitNest Egg Foundation for more information. 
7. Journey to Parenthood

Journey to Parenthood provides financial and emotional support to couples and individuals with infertility problems. So, this helps them achieve their dream of having children. They are also provided with the education and resources they need to help them on their journey to parenthood.
So, you may use the grant of up to $10,000 to pay for infertility treatment costs. Yet, an applicant must be a U.S citizen to be eligible.
Besides, the recipient must prove that they have a stable home and face financial difficulties in starting a family. VisitJourney to Parenthood for more information. 
8. The Kyle and Samantha Busch Bundle of Joy Fund
Families struggling with infertility may apply for a monetary award from The Kyle & Samantha Busch Bundle of Joy Fund.
A REACH Clinic should first diagnose grant applicants with infertility. They also need to be permanent residents of North and South Carolina. VisitThe Kyle & Samantha Busch Bundle of Joy Fund for more information. 
9. Parental Hope Grants for Reciprocal IVF
Parental Hope provides support for infertile couples through its Parental Hope Family Grant. This grant aims to spread awareness about infertility and provide financial and emotional support for couples.
So, all applicants must be citizens of the United States. They also have to receive treatment at the Institute of Reproductive Health, Cincinnati, Ohio. Besides, grant applications are subject to a $50 fee. VisitParental Hope for more information. 
10. Kevin J. Lederer Life Foundation
The Kevin J. Lederer Life Foundation offers grants to help alleviate mental or physical distress and improve the health of couples and individuals. Financial assistance grants up to $10,000 can be awarded to help with the costs of assisted reproduction technology, third-party reproduction, or adoption.
Grant applicants must reside in Wisconsin, Illinois, or Indiana to be eligible for grants. Additional criteria may apply to specific grant applications. VisitThe Kevin J. Lederer Life Foundation website to learn more. 
11. Hasidah
Hasidah promotes awareness about infertility. It provides resources to help reduce financial barriers for infertility treatment within the Jewish community.
A person must connect to Jewish life to be eligible for financial assistance. They must also be in good mental and physical condition. You may use grants to pay for IVF or related services. The recipient must be a U.S. citizen. VisitHasidah for more information. 
12. AGC Scholarship Foundation for Reciprocal IVF
The AGC Hope Scholarship provides financial assistance to couples and individuals who are struggling with infertility in America. Financial resources are used to pay for fertility treatments and allow you to realize your dream of becoming a parent.
Reciprocal IVF grants are only available to LGBTQ applicants who have been diagnosed with infertility. They must be U.S. citizens at least 18 years old. VisitAGC Hope Scholarship for more information. 
13. Gay Parenting Assistance Program
Men Having Babies provides a Gay Parenting Assistance Program. 50 IVF programs offer discounted or free services for men and transgender women.
You must meet specific financial requirements to be eligible. Visit the Gay Parenting Assistance Program website for more information. 
14. JFCS Fertility Fund – A gift from the heart
JFCS created The Fertility Fond: A Gift From The Heart to assist Jewish Families and individuals facing infertility.
An applicant must be Jewish and have been diagnosed with infertility. They also need to live in the Greater Philadelphia area. VisitJFCS Fertility Fund for more information. 
Reciprocal IVF makes treatment affordable
Reciprocal IVF can be a wonderful way to build a family and is also a great solution for LGBT people. It has high success rates and can help to form a relationship with the child and the parents.
High costs can be a concern, but reciprocal IVF grants make treatment affordable. These grants offer free or reduced IVF. Many people can pursue it, even those who might not otherwise have thought it possible.
You should research the requirements and rules for applying to have a better chance of getting accepted.