Last Updated on November 9, 2022 by Anne-Sophie Reinhardt
Financial aid and IVF treatments are indeed a gift of hope for someone who has infertility. Grants help in the fight against infertility by covering IVF Costs in Ohio.
IVF Grants in Ohio – Overview
For most people, having a family is their greatest desire. IVF is the only option for couples who are experiencing infertility. IVF is a complex procedure that can take several cycles and may require multiple procedures. This makes it more expensive and can result in additional expenses. It can often be a problem for couples to pay the treatment costs. This is where IVF grants are helpful to keep the hope alive of starting a family.
IVF Grants in Ohio Keep Hope Alive
When medical issues interfere with the birth of a child, they can be very devastating. A couple suffering from medical issues may believe that they will never achieve their goals.
Human reproduction is complex. Besides, specific problems can make it challenging to have a child. Many infertility treatments can make a big difference in the lives and relationships of childless couples.
The outlook for fertility care has been improved by modern technology. In short, IVF is a successful medical and surgical treatment for severe male and female factors infertility.
IVF can be expensive. Couples with the best chance of success may need more than one cycle. Although IVF treatments can be covered by insurance, only 20% of patients are eligible. Couples sometimes give up when they are facing financial hardships. IVF grants in Ohio are intended to help couples get IVF treatment. Moreover, if you consider taking an IVF loan, we have you covered!
IVF Grants in Ohio – A Financial Aid
Infertility affects around 10% of couples in the United States. However, one IVF cycle costs an average of $12,400. Ohio IVF costs are similar to the national average. Hence, IVF grants are available in Ohio to help with infertility costs.
1. Jewish Fertility Foundation – IVF Grant
Jewish Fertility Foundation provides IVF grant funding for Ohio patients who want to receive treatment at the following clinics.
Institute for Reproductive Health,
Bethesda Fertility Center, and
UC Health.
IVF grants are available from $1,000 to $10,000. Grantees also get a discount offered by clinics. The financial needs of interested applicants must be demonstrated. They also need to have at least one Jewish parent. The recipient must not smoke and be at least one parent.
2. The Cleveland Clinic
The Cleveland Clinic offers a variety of fertility programs. So, their goal is to make IVF more affordable and accessible for all patients.
Ohio Hospital Care Assurance Program (OHCAP)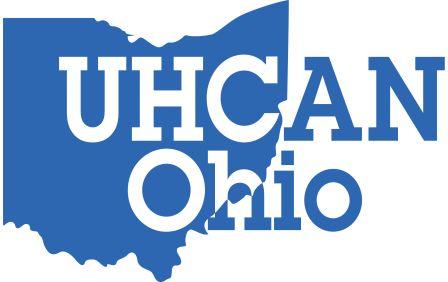 This program provides medically required or emergency services at no cost. Of course, an applicant must be a recipient of the General Assistance and the Disability Assistance Programs. Or, or have a low income at or below the Federal Poverty Guidelines to be eligible for funds under this program.
Cleveland Clinic's Harboring HopeSM Fund
Harbouring HopeSM funds offer a chance for couples with no children who have had one failed cycle of IVF. The grant also helps to add children to the family through the treatment. As many couples in need as possible are eligible for grants for IVF cycle 2.
3. The Parental Hope Grant
Parental Hope Family Grants help with the financial burden of infertility. In short, it is a 100% volunteer organisation that provides IVF grants to individuals and couples affected by infertility.
The grant amount covers the total cost of one embryo transfer and one egg retrieval. However, he grant does not cover the costs of consultation, embryo freezing, medication, and any other expenses. Besides, an applicant must be a US citizen to be eligible.
There is a $50 application fee. For more information, visit this page.
This organization assists families in need of IVF grants within 15 miles of Indiana, including the Greater Cincinnati area and the Ohio city of Cincinnati.
The grants are only available to couples and individuals who have never had IVF treatment. However, couples must be in good health and live in the Greater Cincinnati region. They also need to show a lower family income than $70,000.
Conclusion
One in six American couples require medical intervention in order to have children. You are not the only one who has difficulty conceiving.
IVF grants in Ohio help patients to achieve parenthood. Grant funds can be used to cover the entire or part of treatment costs. Patients and their families need to recognize the best treatment option and the grant that is right for them.