Last Updated on October 2, 2023 by ngoldingay@gmail.com
Housing assistance for single mothers from the government and organizations across the country is available to help you with the cost. There are over 4 million single mothers receiving assistance from the government. All you need to do is find out where and how you need to apply for it.
When there's only one income coming into a household, it can be challenging to afford a place to live that is safe for you and your children. Many low-cost housing options are indeed in high-crime areas, but there is hope for a safer place to live.
What Type of Housing Assistance is Available for Single Mothers?
Emergency housing helps people who find themselves without a roof over their heads for a short period. This emergency may be because of a domestic violence situation or a fire destroyed where they were living before. Emergency housing options include shelters, boarding homes, group homes, and even hotel rooms paid for by social services and other organizations.
Affordable housing has low-cost rent or, in some cases, a low monthly mortgage payment. It can be granted with Section 8 vouchers or as part of a neighborhood where they offer apartment units and houses at a reduced price.
This housing is only for people with a low income. There is usually a maximum amount of money someone can earn before they can live in the apartment, townhouse, or house. In order to be eligible for housing assistance, single mothers must usually meet certain income requirements.
Housing Rental assistance helps people with their rent. The government or organization will give people money to use towards their rent or work with the landlord to decrease the rent for the resident.
What Are Programs for Single Moms In need Of Emergency Housing?
---
The Emergency Solutions Grants (ESG) program is for non-profit organizations. It's also for state and local government agencies to fund housing options for low-income people. The money runs homeless assistance programs throughout communities to help individuals and families needing housing stability after homelessness.
Eligibility Requirements
This grant program provides funding to agencies providing shelters and programs such as street outreach, homelessness prevention, and data collection.
---
The Camillus House used to provide shelter to Cuban refugees. Now, it provides housing and services to impoverished or homeless people. Most of the people who use the Camillus House services do not have any other assistance available to them. They have no money, housing, or family to help them. The Camillus House strives to be their family.
Eligibility Requirements
Eligibility depends on availability and needs. People suffering through the direst circumstances end up receiving the most help. To determine whether you can receive assistance, you need to apply.
Website: 
---
The Emergency and Funding Shelter Program by the United Way provides funding to human services agencies to help communities build, rebuild, and purchase housing for people with a low income. This program is only for private and public agencies.
Eligibility Requirements
Non-profit, state, and local government agencies are eligible to receive this funding. The amount agencies receive on the need for affordable housing for community members the agencies serve.
Website: 
Are There Housing Opportunities for Single Moms?
---
These programs serve the housing options for people with low income in rural areas. Due to the rural regions' economic deprivation, many don't have enough options for people who can't afford the cost of living. The funding from these programs funds single housing assistance for single mothers, apartments, nursing homes, and many other housing options.
Eligibility Requirements
These programs are only for non-profits, Indian tribes, and agencies that fall under the state and federal government. Any agency interested in funding for affordable housing in rural areas must apply with the USDA.
Website: 
---
The Family Unification Program provides Housing Choice Vouchers to Public Housing Agencies (PHA). These housing vouchers make it possible for people with a low income to secure apartments or houses to live in a safe location. Most people don't have to pay for the housing, while others only have to pay a small amount. The amount the voucher covers depends on the person's financial need.
Eligibility Requirements
Families that do not have a home are the priority. Youth need to be younger than 21 years old but older than 18. Each PHA has limitations on incomes for receiving the housing voucher, so check with your local PHA.
Website: 
---
CoAbode Single Mothers House Sharing
This program helps single mothers find stable housing, get help with caring for their children, and receive the emotional support they need. Each mother must find another single mother to live with, and they split the rent. All household duties are shared, which can significantly relieve some single mothers. The program helps single mothers find other mothers to work the schedule.
Eligibility Requirements
Single mothers struggling with safe, affordable housing options and who could stand to live with another person can use the services this program offers.
Website: 
---
This organization is a 501(c)(3) not-for-profit that helps people find affordable housing. It uses the website socialserve.com to list housing opportunities in each state. It is updated regularly, and there is support staff available each weekday to answer questions.
Eligibility Requirements
There are no eligibility requirements. All housing options are for people who need affordable living.
Website: 
---
---
Habitat for Humanity wants to help people by providing a safe, affordable place to live. The organization builds and repairs houses for people in need worldwide. Sometimes the organizations receive homes to improve as donations.
Eligibility Requirements
Families that need a house to live in may be eligible to receive the services of Habitat for Humanity. Homes built or rebuilt may come along with a mortgage, so they consider the ability for families to pay that loan. Circumstances matter, so all interested individuals should apply.
Website: 
Low-Income Housing Assistance for Single Mothers
---
Every state has a Public Housing Agency (PHA), which provides affordable housing to families with a low income, the elderly, and people with disabilities. The housing options are available in different sizes and locations.
Applicants Eligibility Requirements
People with a low income are eligible to receive assistance from PHA. Low income is determined by considering annual gross income. It must be at least 80% of the median income for the county. They believe those at 50% of the median income in desperate need. They also consider the family's size. All individuals must be U.S. citizens and have references that prove they are good tenants.
Website: 
---
The Housing Choice Voucher Program, mostly known as Section 8, gives people a low income to afford safe, decent, sanitary housing. The place a person wants to use the voucher must be part of the program, and there is usually a list of available housing options to choose from.
Eligibility Requirements
Total annual gross income and family size are considered when determining who should receive the voucher. Section 8 must give Seventy-five percent of the vouchers to people who have an income that isn't more than 30 percent of the community's median income. Since incomes change every year, the median income that is used for consideration differs year to year.
---
This is a nonprofit 501 (c) (3) organization that provides transitional housing to single mothers and their homeless children. They also provide separate housing to single men recovering from drug and alcohol addiction. 
Eligibility Requirements
The Vision House requires people's income to be 30% below the area's median income. They must be homeless as well. The maximum amount of time anyone can living in their transitional housing is two years. If people decide to pursue a four-year degree, they may stay longer.
Website: 
---
The Nurturing Network helps women who are faced with an unplanned pregnancy. They provide support during pregnancy and after the baby is born. Services include homes, medical services, legal assistance, counseling, and finding a job. This is a 501(c) 3 non-profit charity organization that operates off the donations they receive from beneficiaries, sponsors, and foundations.
Applicants Eligibility Requirements
A woman must be pregnant and need the Nurturing Network services. Women must be willing to care for herself and her baby.
Website: 
---
The National Low Income Housing Coalition is an organization that seeks to improve the housing available for low-income people across the United States. The coalition educates and advocates to help community agencies understand the desperate need for safer, decent, affordable housing. They seek to preserve federal housing assistance and expand that assistance as much as possible.
Eligibility Requirements
Since this is an organization that seeks to be the voice for individuals everywhere who can't afford to house, there are no eligibility requirements.
Website: 
---
The Low-income Housing Tax Credits program helps increase affordable rental housing options for areas. Giving property owners a tax credit if they provide affordable housing has more people wanting to offer their apartment units, townhouses, and houses for a lower rent. With the credit, the property owner lowers his or her tax liability. 
Eligibility Requirements
To be eligible for the tax credits, people need to have a residential rental property. They must commit to the requirements for the low-income occupancy threshold and lower rent and utility charges for their property.  
Website: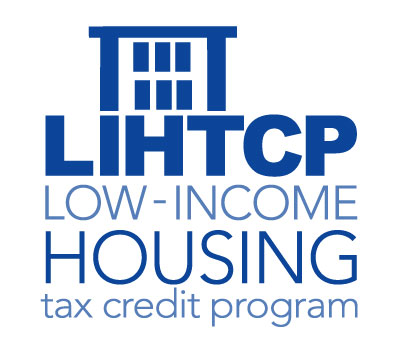 ---
Mercy Housing Assistance for Single Mothers
The Mercy Housing organization is nonprofit and operates in the United States. It strives to help people in poverty find quality housing for a low price. They believe that affordable housing revitalizes neighborhoods by helping more people move into the area to use their money to help communities grow.
Eligibility Requirements
The Mercy Housing communities are limited. Each community has its eligibility requirements for the available apartments they have when people need them. Call the Mercy Housing main number to determine if there are public housing options near you.
Website: 
---
The Low Income Housing Institute has communities of low-income housing available across Washington. It develops, owns, and operates them. The institute also has services to help people become self-sufficient, such as job coaching, money management, and more.
Eligibility Requirements
To be able to take advantage of the low-income housing communities, individuals' income must be below the area's average income. Those who have recently been evicted from other houses may not be eligible. The Institute will consider criminal history, but sex offenders and those with a history of arson will not. Applications will not be accepted if there has been a criminal record within five years.
Website:
---
Bridge of Hope strives to not only prevent homelessness for women and children but end it. This organization uses churches to help them. They work to secure permanent housing for women and their children, help them find jobs, and increase their self-esteem through friendships.
Eligibility Requirements
This program is a Christian-based organization. They reach out to churches to find people willing to help homeless women and children. Bridge of Hope gives opportunities for those who want to help and be helped. Women wanting help must be U.S. citizens, and they must be homeless.
Website: 
Rental and Housing Assistance for Single Mothers
---
Salvation Army
The Salvation Army helps communities in many ways. They provide food, disaster relief, rehabilitation, and financial assistance with housing. They use donations, corporate contributions, and the sales they make from their Salvation Army Family Stores.
Eligibility Requirements
Families that need housing, food, or utility payment assistance can benefit from the Salvation Army. The services available and eligibility for those services depend on the community's needs. You'll need to contact your local Salvation Army to find out more.
Website: 
---
Catholic Charities Housing Assistance
Catholic Charities provides many services to people with a low income. Many of the services are offered on a sliding scale. Their programs include support for finding affordable housing, providing information on food assistance, and counseling to empower people to find better-paying employment.
Eligibility Requirements
People do not have to be Catholic to take advantage of Catholic Charities' services. Anyone with a low income can seek the assistance this organization provides.
Website: 
---
YWCA Assistance and Housing for Single Mothers
The YWCA advocates for women. They do what they need to do to ensure women and girls get what they need to feel as though they are valuable and worthy of the same benefits anyone else receives. They promote peace, justice, freedom, and dignity.
Some of the programs the YWCA offers are:
Domestic Violence
Violence Against Women
Women's Health Programs
Racial Justice
Job Training and Empowerment
Early Childcare Programs
Financial Literacy Programs
Military and Veterans Programs
YWCA STEM/TechGYRLS Programs
Yong Women's Scholarships
Eligibility Requirements
Eligibility to participate in these programs depends on your needs and the availability of the programs' services.
Website: 
Other Assistance Programs for Single Mothers
There are many government and non-government organizations that offer housing assistance for single mothers.
If you haven't found exactly what you're looking for, or are searching for more information on a specific program we've mentioned, take a look at some of our other housing assistance program articles or grants for single mothers below:
Housing assistance can be a lifesaver for single mothers who are struggling to make ends meet.