Last Updated on August 17, 2023 by Lori Pace
You've reached the right place if you're interested in becoming a medical lab technician. So, this page will provide information about many scholarships available to medical laboratory technician students. And other College Grants if you are Medical Student.
Where to Get Medical Laboratory Technician Scholarships in the US
Here are some of the major sources to get medical laboratory technician scholarships in the US:
So, we all know that one of the most critical areas of science in healthcare. Researchers have understood many complex body functions by studying the human body and reacting to stimuli. And, he tireless research of passionate researchers has helped us advance medical and health science. Moreover, medical laboratories are essential in today's world, where the entire population is at risk of a pandemic.
1. AAMI Foundation Michael J. Miller Scholarship Program

The AAMI Foundation Michael J. Miller Scholarship program is designed to support students who are passionately interested in a career as a healthcare professional. In short, his scholarship program is for students who want to be health system engineers, biomedical equipment technicians or clinical engineers.
However, you must be a full-time student at a college or university and be interested in a career as a healthcare technician to be eligible for the scholarship. So, the online application will require you to submit:
Two letters of recommendation
Your most recent transcript
A short essay describes how you see yourself fitting into the laboratory technician profession.
You are eligible to receive US$ 3,000 annually in scholarships if your application is accepted.
2. Elekta Radiation Therapy Scholarships for Technician
Elekta, a pioneer in human-care technology, has the Elekta Radiation Therapy Scholarships. In conclusion, this scholarship funds the best students to study radiology technician training through scholarship funding. So, t is an excellent way for radiology technicians to receive excellent training in radiation therapy.
Elekta's focus is on oncology. Moreover, they have played an essential role in developing innovative treatments for brain cancers and brain disorders. You can learn more about the scholarship by visiting the Elekta website. The organisation offers six scholarships each year to deserving students through this program.
3. Jerman-Cahoon Student Scholarship
The Jerman Cahoon Student Scholarship is for students who are members of the American Society of Radiologic Technologists. They are also pursuing degrees in nuclear medicine, magnetic resonance imaging (MRI), sonography or radiology.
In a nutshell, the Jerman Cahoon Student Scholarship offers online certifications, networking opportunities, and discounts on equipment and uniforms.
This program also awards scholarships to ten individuals each year. Individual applicants receive up to US$2,500 each.
4. ASCP Foundation Laboratory Student Scholarship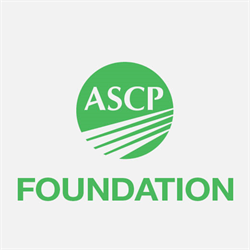 The American Society of Clinical Pathology funds clinical courses for both undergraduate and graduate students. This includes medical laboratory courses as well as fellows and pathology residents.
This scholarship assists high-scoring students in laboratory science with their education as medical technician. However, ou must be enrolled in a clinical program to be eligible for the ASCP Foundation Laboratory Student Scholarship.
5. American Medical Technologists Scholarship
The American Medical Technologists Scholarship was provided by the US national organisation of medical technologists. Moreover, his organisation certifies allied health professionals in medical, dental and health education.
AMT provides scholarships every year to students in need of financial assistance. This helps them finish their studies and become medical laboratory technicians in America. So, students can use this scholarship grant to pay tuition fees. They can also transfer the money directly to AMT.
The AMT Scholarship provides four scholarships each year: one for US$ 2,500 and three for US$ 1,500.
6. Grosskopf Education Fund for Technician
The Minnesota Medical Group Management Association (MMGMA) offers the Grosskopf Education Fund as an academic scholarship. This scholarship is for people who are already in the medical profession but want to improve their skills and knowledge.
However, o be eligible for the scholarship, applicants must be MMGMA members and submit a formal proposal outlining how they would like to enhance their experience if granted.
7. John Holloway Undergraduate Scholarship
Each year, one student pursuing a degree at the School of Molecular Sciences receives the John Holloway Undergraduate Scholarship program. In short, students who demonstrate exceptional aptitude in science and technology have a high chance of receiving this scholarship.
You must have a minimum of 3.5-grade point average and a letter from a faculty advisor or academic advisor to be eligible for the scholarship. The scholarship amount is US$ 1,000 for tuition and related expenses.
We encourage you to visit Arizona State University's official website to learn more about how to apply.
What Do You Think About Technician Scholarships in the US?
The advancement of medical science is possible because of laboratory technicians. Drop us a comment and let us know how useful the information was to you.