Last Updated on September 1, 2023 by Lori Pace
People say that your hair is the last thing you should worry about when you're a new mom. However, people also remind you that you should feel good about yourself. Besides, be able to take care of yourself before taking care of other people is important. So, which mom haircut you should give a try?
You may have let your hair grow longer as you take care of your newborn baby, leaving it up in a messy bun all throughout the day. But it doesn't make you happy when you look through your bathroom mirror, seeing how you used to fix yourself before the day starts and now you can't even style your hair the way you used to.
All the responsibilities that flooded your day trumped all the self-care activities. So, it's best to get your hair done in a manageable way that would not bother you as you went on. It's also best to get that mom haircut before going back to work after your maternity leave.
What makes a mom haircut easy to maintain?
This will depend on your hair and time commitment. The best way to keep your hair low-maintenance is:
Having it at a length where you can tie it – this give you the ability to keep it in a ponytail or bun
Minimal Layering – There are many layers and ambitious styles, they may look amazing but too many layers can add to your headache. You can still have an amazing hairstyle even with minimal layers.
Work with what you got – work through your hair texture, this would help you maintain it more properly.
The Best Low Maintenance Haircut For A Mom
1. The Long Bob ("lob") | Mom Haircut
The most simple cut, Long Bob or "Lob". You can have it all one length, or you can get it slightly angled with a shorter front. Because it looks good even when it is messy, it's very easy to style. Hallelujah! It is very trendy and dries quickly. That's it. Also, on those days you can't manage your hair, you can still hide most of it in a tie.
2. Long and Layered | Mom Haircut
Layered looks are a great look. Everything just flows when done correctly. You don't need to style it, all you need is a little serum to make everything shine and then let the layers do their work.
Long layers are my favorite because they don't require me to go in for a trim. The layers grow naturally and I can go for up to six months without having to trim. It will take a little longer to dry but it can be left alone. This is what it was made for.
3. The Eye-Length Bang | Mom Haircut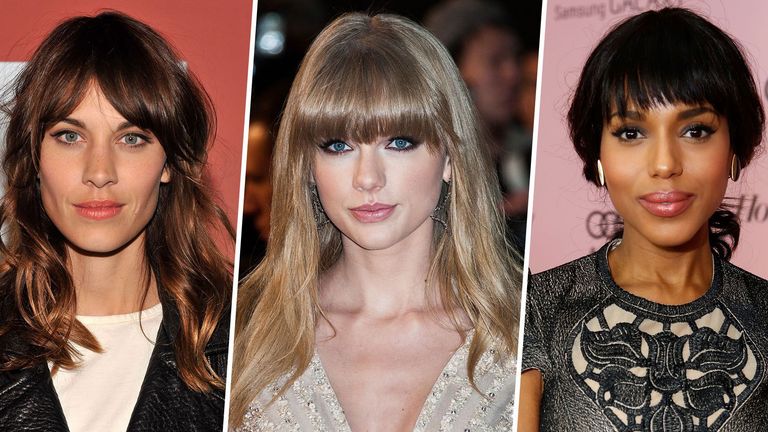 It's a blessing to have a little more time in the mornings so you can get ready for the day. The eye-length bang is the ideal haircut for new moms who want a quick, polished look that adds sophistication and elegance. The eye-length bang is super easy to style and can be finished with a little styling mousse.
4. The Edgy Long Carré Cut | Mom Haircut
The long carre haircut is also a bob-inspired cut. It's a French-born chic style that features a long, straight, shoulder-grazing cut and choppy layers. This is one of the best cuts for moms new to motherhood. The uneven layers add a touch more edginess and spink. Even though you are entering a new chapter full of responsibility and endless schedules, keep your youthful spirit going. For those hectic days, make sure you have a bottle for finishing spray if you're going to rock the long hair cut.
This is the new chapter in your life. Forget about the traditional "mom" haircut. You need a new, easy-to-manage hairstyle. Remember, moms can do almost anything!
How To Pull Cool Mom Haircut 
1. Make it Manageable
The main deciding factor when deciding whether your haircut falls under the cool mom style category or not is how manageable it is. Classic mom styles are often criticized for looking messy and unmanaged.
How manageable your hairstyle will be depends on the haircut you choose. Ask your stylist to create lighter layers and more manageable styles for thick or heavy hair. Smoothing and shaping hair products can be used to maintain a sleek, soft style all day.
2. Switch Up Your Color
You can keep your style fresh and trendy by changing the color of your hair. Avoid using a single-process color as it can look unnatural and dull. To keep your style fresh and youthful, choose a custom lightening treatment.
Highlights should be avoided. Do not end up with thick, stripey highlights. Balayage is a better option than classic highlights. This lightening method adds dimension to your hair and gives it a natural look.
3. Avoid Classic Mom Style Mistakes
A few style errors can make any haircut look unfashionable and cringey. These mistakes can be avoided and you will avoid the stereotyped mom cuts that are not trendy.
Avoid angled bob styles. Avoid sharp, dramatic slopes and keep the length difference between your front and back hair as low as possible. Straighten your hair with layers and texture to break up any heaviness. Avoid a floppy look by bending your ends with a flatiron before you go.
4. Customize Your Cut
A haircut can look very different on different people. You want your haircut to look trendy on you. It is important to consider the flattering factor when you cut your hair shorter. Because shorter styles are cut closer to your jawline than longer ones, they can have a greater impact on your face shape. An easy, textured pixie cut is possible for oval faces. A long, voluminous bob of mid-length complements square and round faces. A shoulder-length cut and side-swept bangs balance heart-shaped faces.
5. Add Interest
If you don't style your mom's shorter haircuts correctly, they can look dull and unattractive. You want your hair to look trendy and stylish, so make sure to add interest to it.
When it comes to styling your hair, layers are key. To break up your hairstyle and flatter your face, you can leave some layers behind if your bob is too long. You can also experiment with length. You can keep your look fresh and dynamic by having a slightly asymmetrical haircut that falls just above your shoulders. Avoid a heavy, dull look with choppy, piecey ends if you prefer a blunt cut.
6. Be Brave With Bangs
A chic finish to your cool mom hairstyle can be added by the right type of bangs. If you prefer your lob to be natural and heat-free, you can opt for side-swept bangs. Side-swept bangs are a great complement to the super short, pixie cut. For a modern look, rock piecey, classic front bangs and a mid-length haircut.
To avoid a helmet-like style, if you opt for front bangs, keep your hair at least a little longer than your chin. Keep your layers light and your ends slicked-y to avoid a Lord Farquaad-esque, heavy, blunt bob. You don't need to make mom haircuts look crass or out-of-style. These tips will help you achieve a mom-inspired cut that is trendy, modern, and not too frumpy.